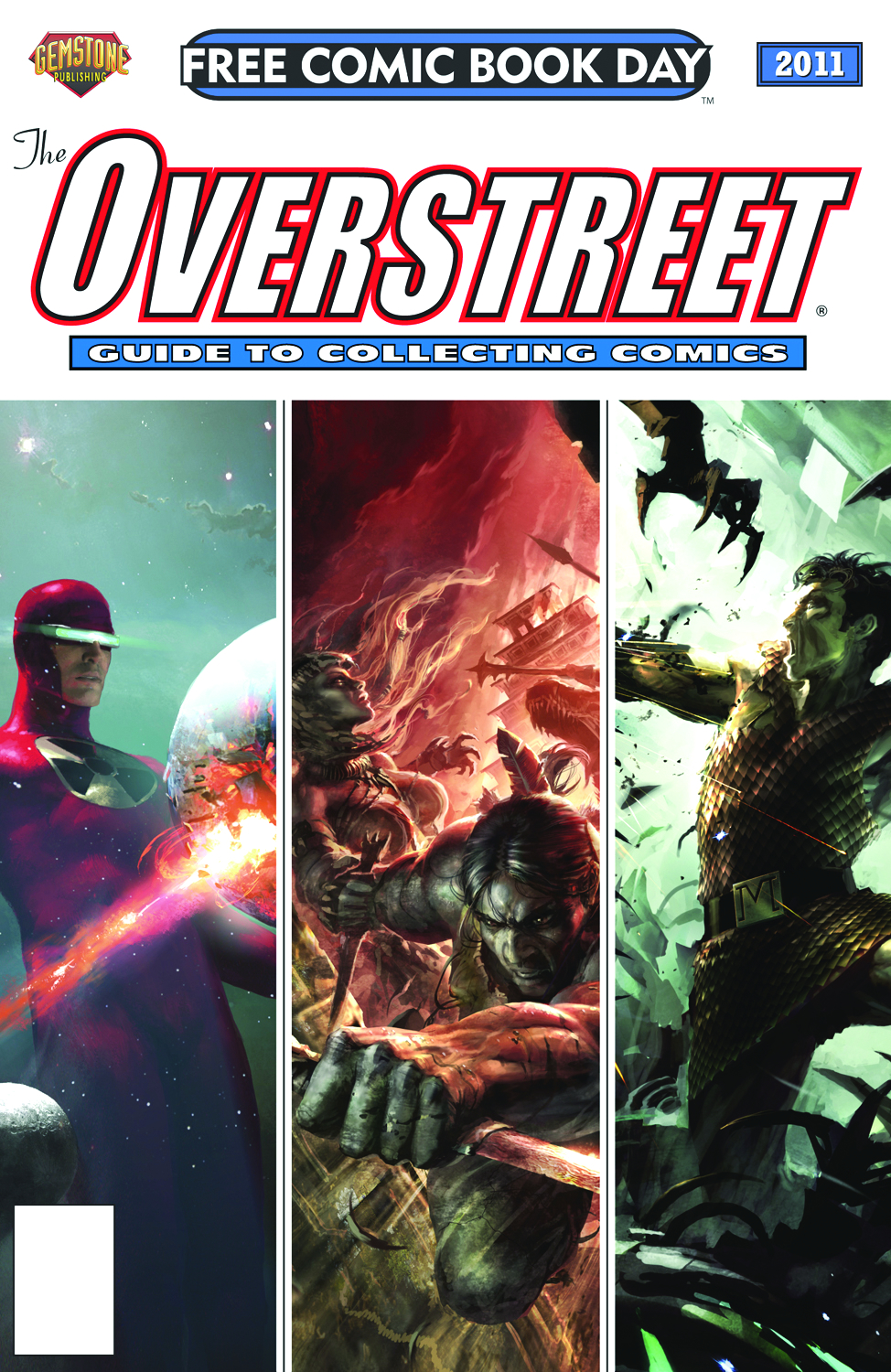 On
Saturday, May 7, 2011
, participating retailers across North America (and some around the world) will host
Free Comic Book Day 2011
. On that day, those retailers will hand our comic books from Archie, BOOM! Studios, Dark Horse, DC, Marvel, IDW and may others free of charge.
Among the free comics will be
The Overstreet Guide To Collecting Comics - Free Comic Book Day 2011
, our latest effort.
Revised and expanded in reaction to retailer and reader requests! How do you collect comics? How do you take care of the comics you buy? How do you grade comics? How do you sell your comics? How do you evaluate their worth? From the team that brings you The Overstreet Comic Book Price Guide come answers to these questions and more facing new collectors and experienced enthusiasts alike!
32 Pages, Full Color, Free
It's written by me (with help from
Bailey Ball
and some of our
Overstreet Advisors
), illustrated by
Gene Gonzales
, with photographs by
Michael Solof
, and designed and edited by
Mark Huesman
.